Mobile games in China are huge — heck, they're huge everywhere in the world. However, China is probably the only place in the world where the number of players of mobile games will overtake the United States' whole population.
According to a report by Nico Partners, China's mobile game userbase will top the US population in 2014. This rise of mobile gamers in China can be attributed to a number of factors — growing number of mobile games, growing smartphone sales among many others.
While China's mobile game market is growing, many of the top games are titles familiar to international audiences, such as Angry Birds, Temple Run and the like. So instead of taking a look at just the top mobile games in China, let's do a roundup of the best Chinese mobile games that the Chinese are playing right now.
Note: The following games are iOS only simply because there are too many Android App Stores in China. Some of these games are also available on Android. These games are in no particular order.
我叫MT [Call Me MT Online]
Publisher: Locojoy Ltd.
Genre: Card Battler
Price: Free with in-app purchases

G/O Media may get a commission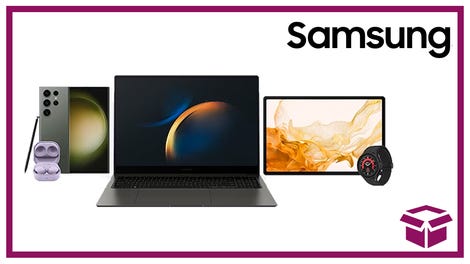 24 hour deals
Discover Samsung - Daily Deal

Call Me MT Online is currently the top grossing game on the iTunes game store in China. An online mobile card battler, CMMTOL allows the player to collect upwards of 600 different character cards to do battle against other players over the internet. Based off an extremely popular internet cartoon, this card battler isn't exactly the same as say a Yu-Gi-Oh! or a Magic the Gathering, instead it plays more like a Final Fantasy game with each card having a particular role, from attacking to healing.
泡泡大作战 2 [Giant Bubble Battle 2]
Publisher: Yuan Huan
Genre: Action
Price: $0.99 with in-app purchases


Giant Bubble Battle 2 is exactly what it looks like — it's a Bomberman-type clone for mobile devices. There isn't much to be said about it except that it's a Bomberman-esque game on mobile.
陌陌泡泡兔 [ Stranger Bubble Rabbit]
Publisher: Yan Tang
Genre: Puzzle Shooter
Price: Free with in-app purchases


Stranger Bubble Rabbit, like Giant Bubble Battle 2, takes an existing game type and runs with it. In this case, the game type is a bubble shooter. However, what sets SBR apart is that itis part of the Chinese social networking application Mo Mo[陌陌]. Mo Mo is a location-based app where strangers can send other strangers greetings. With SBR integrated into its application, Mo Mo now also allows strangers to share game scores with each other.
欢乐斗地主 [Happy Landlord Battle]
Publisher: Tencent
Genre: Card Game
Price: Free with in-app purchases


A digital version of one of China's most popular card games, Happy Landlord Battle is consistently one of the most popular games in China. The focus of the game is very similar to the card game War, where each player tries to draw or put out a hand that is larger than the other. In Landlord Battle, the rules are different but the concept is the same. Happy Landlord Battle just takes the card game and adapts it for the mobile platform.
天天酷跑 [Daily Cool Running]
Publisher: Tencent
Genre: Side-scrolling Infinite Runner
Price: Free with in-app purchases


Tencent's take on games like JetPack Joyride is surprisingly cute. While Daily Cool Running doesn't change the formula very much, it does add unicorns, guns and customizable characters.
Top Photo: 我叫MT
Photos via iTunes

Kotaku East is your slice of Asian Internet culture, bringing you the latest talking points from Japan, Korea, China and beyond. Tune in every morning from 4am to 8am.
Eric is a Beijing based writer and all around FAT man. You can contact him @FatAsianTechie@gmail.com or follow him on Twitter @FatAsianTechie.