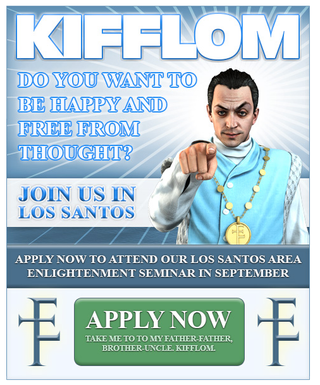 There's a new Scientology-ish bit of hype for Grand Theft Auto V, and there's a contest attached. What can you win? The fine print indicates you could appear in Rockstar's big fall game:
Rockstar Games is holding a "casting call" event giving Grand Theft Auto fans an opportunity to be cast as one of five Epsilon Program members in Grand Theft Auto V. If you are chosen, your features will be used to create one of the five characters in the game.
The folks at GTAV.net point out that Rockstar did this for Max Payne 3, too.