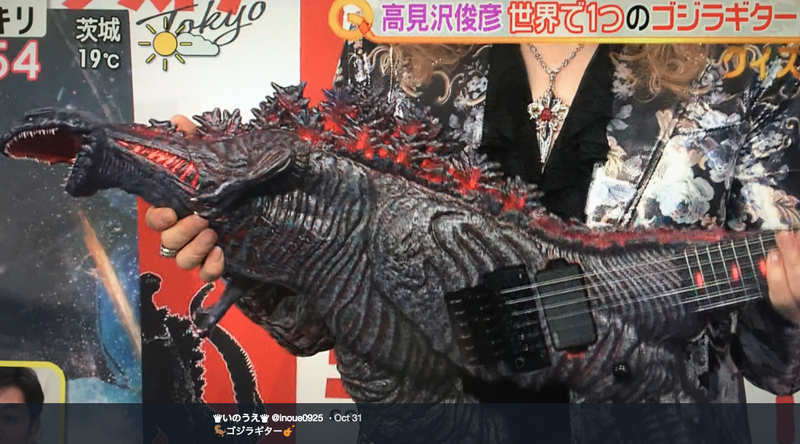 As far as I know, this is the world's only Godzilla guitar. The only official one, at least.

Guitarist Toshihiko Takamizawa, leader of the band The Alfee, showed off a custom Godzilla Resurgence guitar.
Takamizawa has a total of 545 guitars!
I wonder if Tokyo's Godzilla Store is going to offer a version for the general public.