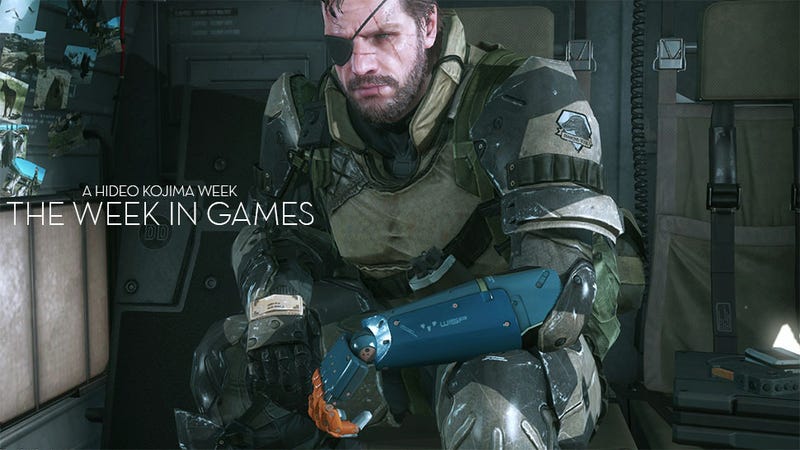 Man, a guy leaves for a month and has to entirely rebuild his weekly release list from scratch. At least they didn't strike my name from the top of the article.
Fall is coming, and the Week in Games is starting to swell in anticipation of the season. It's throbbing and swollen, waiting for the inevitable week filled with blockbuster titles to push it over the edge.
This is not that week, but it is coming. I can taste it.
Tuesday, September 1
Brothers - A Tale of Two Sons — PS4, Xbox One
Danganronpa Another Episode: Ultra Despair Girls — Vita
Mad Max — PS4, PC, Xbox One
Metal Gear Solid V: The Phantom Pain — PC, PS3, PS4, Xbox 360, Xbox One
Nobunaga's Ambition: Sphere of Influence — PC, PS3, PS4
Fat City — PS4 Digital
Grow Home — PS4 Digital
The Muppets Movie Adventures — Vita Digital
Nova-111 — PS3, Vita Digital (Cross-buy with PS4)
Space Hulk — Vita Digital
Super Time Force Ultra — PS4, Vita Digital
Zombie Vikings — PS4 Digital
Thursday, September 3
Gunman Clive HD Edition — Wii U eShop
Gunman Clive 2 — PC
Friday, September 4
Broken Sword 5: The Serpent's Curse Complete Edition — PS4, Xbox One

Super Toy Cars — Xbox One Digital

Coming Soon
Tuesday, September 8
Hatsune Miku: Project Mirai DX — 3DS

Are You Smarter Than A 5th Grader — 3DS

Tearaway Unfolded — PS4

Ascendant — PS4 Digital
Hyper Void — PS4 Digital
Armikrog — PC
Wednesday, September 9
Lovers In A Digital Space Time — PC, Xbox One Digital
Thursday, September 10
Knock, Knock — PS4 Digital

Otherland — PC
Friday, September 11
Super Mario Maker — Wii U

Did I miss anything important? Anything you're looking forward to on Steam or mobile? Sound off in the comments section, which is synonymous with death.