Zombie survival rip-off The WarZ which, outside of a bizarrely fanatical fanbase hasn't exactly endeared itself to the wider community, has for the past few days been the subject of attacks on the game's servers.
That's according to the game's community manager Kwerk, who wrote earlier in the week "First we were hit with an attack that would rest our DNS IP so that you could not connect", which was followed yesterday by "This morning we are being hit, again, with a DDOS attack on our login server. We are implementing additional DDoS protection and hope to have this resolved asap. Unfortunately with these types of attacks it is very difficult to give a good time frame of when it will be resolved."
It's now back up and running, but for portions of that time, while the servers were down, the game was inaccessible. You could wonder why anyone would go out of their way to attack the servers of a video game, but then, this happens to games at the best of times. And The WarZ hasn't exactly had the best of times.
G/O Media may get a commission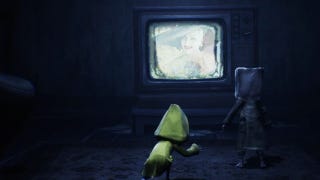 Horror Video Games to Play Leading Up to Halloween
Spooky and scary
Something video games have over their film counterparts when it comes to horror is the player's agency. Sure, watching the slasher claim their next victim can get a jumpscare out of you, but you know what's scarier? Knowing you had the power to stop it. Watching someone slowly open a door and enter a dark room is unnerving, but having to do it yourself will send shivers down your spine and paralyze you with fear.
Server status 1/3/13 and the past few days. [The WarZ]