Finally.
After years of unanswered smugness from Universal Studios, who won the rights to build The Wizarding World of Harry Potter, Disney has returned fire. They will be building Star Wars themed lands in two Walt Disney Parks. The first will be at the original Anaheim property in Disneyland, and the second will be at the Hollywood Studios in Walt Disney World. The lands will be 14 acres large, each, and both will feature a brand new planet and exclusive attractions:
These authentic lands will have two signature attractions, including the ability to take the controls of one of the most recognizable ships in the galaxy, the Millennium Falcon, on a customized secret mission, and an epic Star Wars adventure that puts guests in the middle of a climactic battle.
It's just the latest in a long, prosperous partnership that Disney has cultivated with George Lucas and LucasFilms since 1986. Their first collaboration was over a little 3D movie called Captain EO — George Lucas served as executive producer on the Francis Ford Coppola helmed film, which starred a Thriller era Michael Jackson in the lead. Like all things Michael Jackson in the mid-80's, it was successful, and it was recently revived at the Disney theme parks to commemorate Jackson's death. It still holds up as a bit of nostalgic camp:
So when Disney approached Lucas to integrate his Star Wars films into the Parks, Lucas agreed, and Star Tours was the result — a motion simulator ride that took you through a comet cluster before recreating the dramatic trench battle at the end of A New Hope.
The ride — an early, audience-accessible form of immersive media storytelling, became a rite of passage for the Star Wars faithful— the park stayed open for two days when it debuted in Disneyland, and it was subsequently cloned in Disney World as well.
G/O Media may get a commission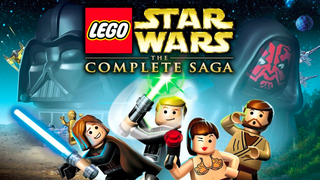 $10 or more
Humble Bundle - Starlight Bundle
In classic Disney fashion, what separated Star Tours from other licensed attractions was its total immersion and attention to detail. It's easy to take for granted nowadays, but the themed queue line was widely innovated by Disney, and the Imagineers loaded the Star Tours queue with tons of references. The outdoor queue at the Hollywood Studios attraction replicates the treetops of Endor (with a massive AT-AT Walker, but whatever, it looks cool):
And the inside queue shows R2-D2 and C-3PO repairing a ship.
And over the years, the expansive setup continued to grow — the immediate area around Star Tours became a one-stop, George Lucas hub. Next door, Disney and Lucas installed a stunt show starring Indiana Jones — it still runs today. The original Star Tours attraction was rebooted to include 3D effects, and featured multiple variations of the motion film to encourage repeated riders.
And nearby, the most recent featured attraction is the Jedi Training Academy, where little kids can dress up in Jedi robes, and Force push Darth Maul all over the stage.
The Star Wars Weekends have only increased the omnipresence of Star Wars in the parks — there's even a parade with a full Imperial Army. And lastly, in what might be the greatest corporate endorsement, the Disney characters each have custom Star Wars costumes that they wear for the occasion, and are marketed in the stores:
There will likely be intense speculation over the next few weeks. But the only people who worry about whether Disney will do this properly are those who have never been to the parks. Because if they did, they would know how much love and care Disney has placed, and continues to place, in Star Wars. Disney has been slowly preparing for this theme park for over a decade, and the best seems yet to come.
Kevin is an AP English Language teacher and freelance writer from Queens, NY. His focus is on video games, American pop culture, and Asian American issues. Kevin has also been published in VIBE, Complex, Joystiq, Salon, PopMatters, WhatCulture, and Racialicious. You can email him at kevinjameswong@gmail.com, and follow him on Twitter @kevinjameswong.