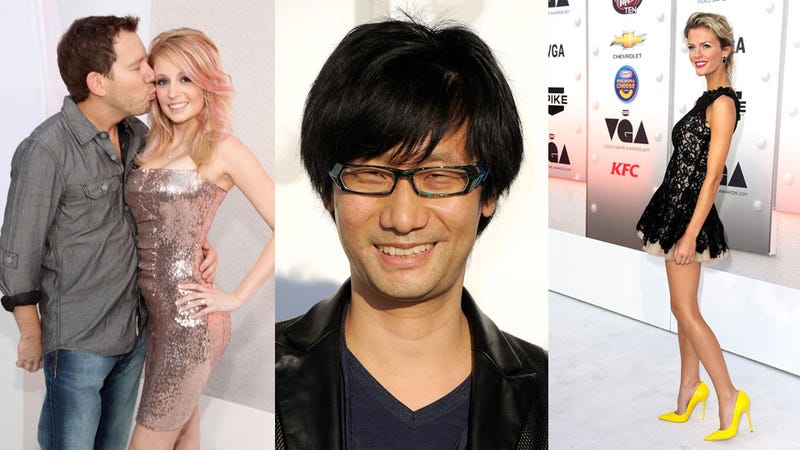 Over the weekend, the Spike Video Game Awards were held. While you would have seen a few people get up on stage, there were a lot more people in attendance. Lots of developers, yeah, but lots of celebrities as well.
Ever wonder just who among those celebrities scores an invite to a free meal and an evening of video game trailers? Or which developers are worth a professional photographer snapping their pic on the red carpet? Wonder no more.
(All images by Frazer Harrison | Getty)
Xbox's Aaron Greenberg

Two members of the All-American Rejects

Model and actress Brooklyn Decker

Actor Claudia Black (Chloe in Uncharted)

Epic's Cliff Bleszinski and fiancée Lauren.

Mortal Kombat co-creator Ed Boon

Actor Emily Rose (Elena in Uncharted)

Felicia Day

Blizzard's Frank Pearce, Michael Morhaime and Allen Adham

Hideo Kojima

Hulk Hogan

Actor Jason Biggs

Voice actor John DiMaggio (Marcus Fenix, Adventure Time's Jake)

Josh Lewis

Mark Hamill

Shigeru Miyamoto and DJ Deadmau5

Voice actor Nolan North and wife Jill

Actor Sean William Scott

Stacey Kiebler

Seth Green & Clare Grant

Bethesda's Todd Howard

Skate legend Tony Hawk

Warren Spector and wife Caroline

Zelda Williams