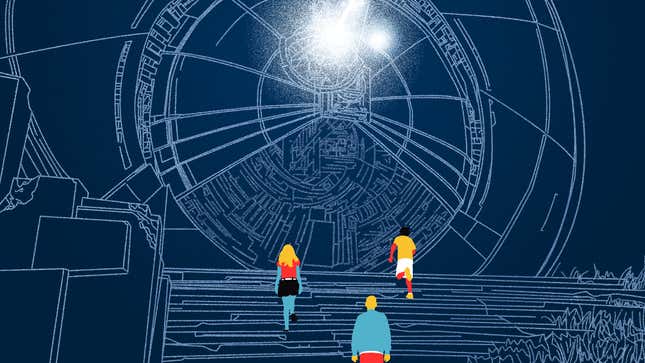 Imagine there's a video game that you've played for hundreds and hundreds of hours. It's the only game you really play. You think you've seen everything there is, and then one day, you see a YouTube video, or a thread on Reddit, or maybe a tweet. Someone says they've found something new. Someone says they've found a hidden secret.
11 Minutes Of Cozy Railway Planning In Station To Station
For the past few weeks, Kirk Hamilton and I have been producing a special scripted episode of Kotaku Splitscreen, our weekly podcast. It's about the Secret Hunters of Destiny, a group of hardcore players who spent thousands and thousands of hours digging into the nooks and crannies of Bungie's popular shooter. Since Destiny launched, the game's intrepid Secret Hunters have found elation, disappointment, and plenty of exotic weapons.

This is a story about the thrill of the hunt. It's about what it feels like to quest for something that's not there. And it's about why people used to love Destiny so much. Even if you've never played the game, we think you'll like it.
You can listen right here, or get the MP3 here. We hope you enjoy it.
Written and produced by Jason Schreier and Kirk Hamilton. Edited by Kirk Hamilton. Music composed and performed by Kirk Hamilton. Special thanks to Stephen Totilo.
As always, you can find Splitscreen on Apple Podcasts and Google Play. Leave us a review if you like what you hear, and reach us at splitscreen@kotaku.com with any and all questions, requests, and suggestions.