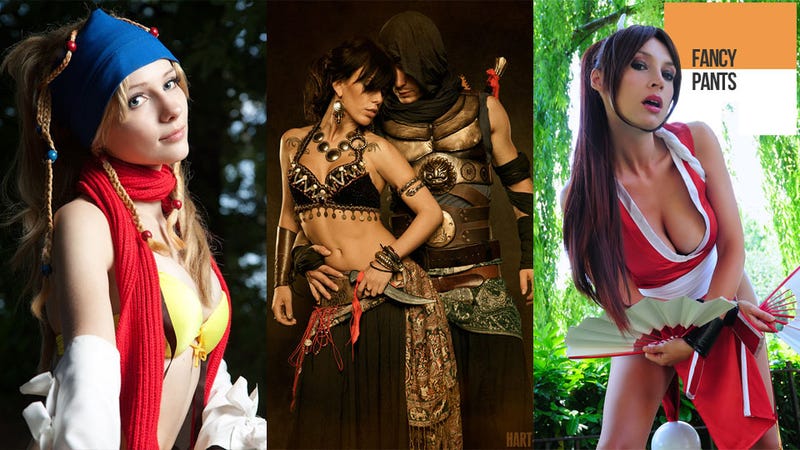 You know, it's tough work settling on which cosplay images from the past week I'm actually going to feature in this main, first picture. Especially when there's almost a dozen that easily deserve the spotlight.
I mean, aside from those three, we've got some old-school Resident Evil cosplay. With rocket launchers. Catherine cosplay. With hair horns. An Obi-Wan Kenobi that you'd swear really was Ewan McGregor. Oh, and some Left 4 Dead 2 bromance.
To see the larger pics in all their glory (or so you can save them as wallpaper), right-click on the "expand" icon on the main image above and select "open in new tab".
Fancy Pants is a look at the world of cosplay (costume play), where people dress up as their favorite video game characters. Sometimes it works! Sometimes it...yeah.
---
You can contact Luke Plunkett, the author of this post, at plunkett@kotaku.com. You can also find him on Twitter, Facebook, and lurking around our #tips page.
As seen on Neko-Kats.

As seen on 0kasane0.

As seen on Hikaru-Jan.

As seen on Arwenphoto.

As seen on z3LLLL.

As seen on etaru.

As seen on poohpoohbear582.

As seen on yuki-magique.

As seen on Hart-Worx.

As seen on KellyJane.

As seen on Giorgiacosplay.

As seen on SuicunOSDH.

As seen on TheIdeaFix.

As seen on Essy-Ex.

As seen on AraDolls.

As seen on Eyes-0n-Me.