Jerzy Janowicz isn't the most famous tennis player on the circuit, but if you're a fan of tennis, or even just sport in general, there's a high chance you may have heard of him. What you might not know is that he's a massive Counter-Strike player.
Janowicz is an accomplished tennis player. He's low in the rankings right now (currently 273) but he's been as high as 14 and made it to the Semi-Finals in Wimbledon in 2013, where he lost in four sets to the eventual winner Andy Murray.

But he's probably most famous in Australia for this...
Yep, Janowicz has a propensity for epic meltdowns.
Outside of tennis, Janowicz is actually a pretty serious Counter-Strike player, to the point where he has his own Twitch channel with 50,000 subscribers. He last played — believe it or not — in Australia. He's had a rough time at the tournament, dropping an intitial two set lead to number 7 seeded Marin Cilic, but he still found time to play.
As you might expect Janowicz's meltdowns translate to Counter-Strike.
Like this, when he gave his mouse a beatdown.
This one, however, is an all-time classic:
Counter-Strike is serious business.
---
Mark Serrels writes for Kotaku Australia, where this story was originally published.
G/O Media may get a commission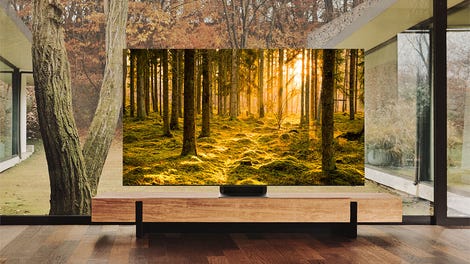 Up to 40% off
Samsung Smart TVs