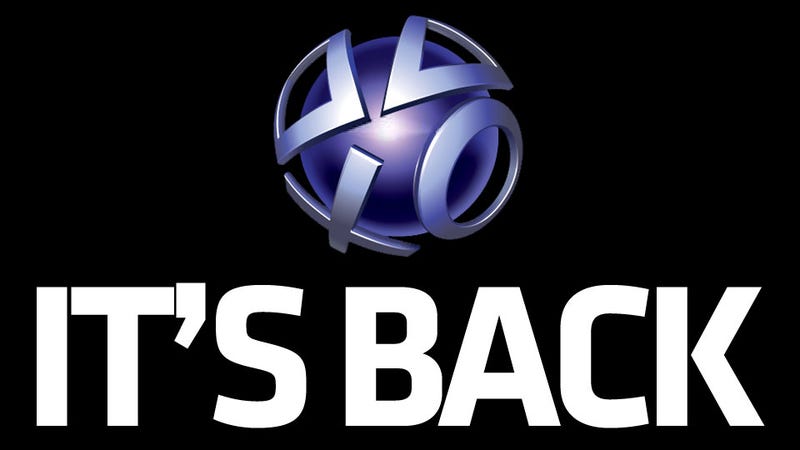 As promised, and after over a month of downtime following attacks by hackers, Sony's PlayStation Network is now back up and running.
This means that not only can players engage in multiplayer, but you can finally once again access things like the PlayStation Store as well.
We've been able to access the Store in both North America and Australia, with almost everything working as expected (the "Welcome Back" offers aren't in there yet). Which, you know, should be the norm, but after over a month of downtime, it's just nice to see the thing back in proper working order.
UPDATE - If you're getting "error" messages, know there are probably hundreds of thousands of people trying to jam through the gates at once. Just keep trying until you get in!