Earlier this month a Transformer near and dear to my heart faced off against Ultra Magnus, Star Saber and Deathsaurus in a fan vote for who would be the next 'bot to wield the Matrix of Leadership. Move over, Optimus Prime. It's Optimus Primal's time.

It started with Transformers fans choosing the leader of three factions, Chaos, Order and Honor. From there the pack was narrowed down to three candidates and one wildcard.
As a huge fan of the Beast Wars era of Transformers, in which the smaller descendents of the Autobots and Decepticons, the Maximals and Predacons. are thrown back in time to ancient Earth and forced to take on animal forms to survive, I was puling for Optimus Primal, Optimus Prime's ape namesake. Well, he won. Good monkey.
Hasbro announced the winner today on stage at its Toy Fair 2017 event in New York City. First they elimated Japanese hero Star Saber, then Ultra Magnus. They asked the audience who they thought won of the remaining two, and someone very near to my mouth shouted, "Primal!"
G/O Media may get a commission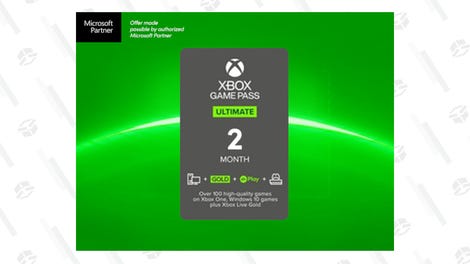 70% Off
Xbox Game Pass Ultimate Two-Month Subscription
Okay, it was me.
This version of Optimus Primal is a warlord who dreams of a Cybertron ruled by beasts. As long as they aren't Beast Machines, we should be okay.
Optimus Primal will assume the Matrix of Leadership in 2018, when the Power of the Primes story and toy line kick into gear. Here's hoping they call him Optimus Primal Prime.