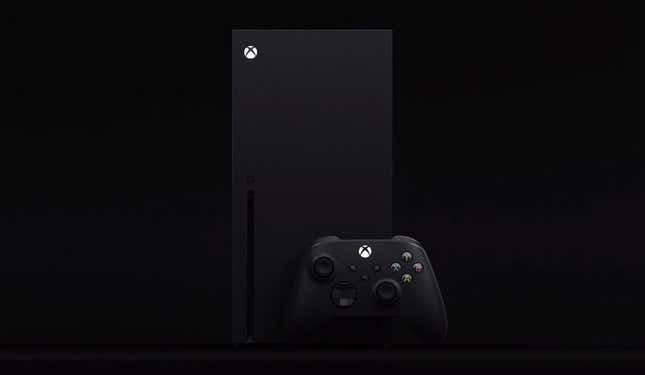 The next Xbox console is called the Xbox Series X. It has a weird new shape, a practically identical controller, loads of backwards compatibility, and it's out in the 2020 holiday season.
The Week In Games: What's Coming Out Beyond Cyberpunk 2077: Phantom Liberty
Here's the debut trailer:
I...really like that box. And the fact the controller looks identical, because really, Xbox controllers have been pretty much perfect since the 360.
Some extra info, courtesy of this official Microsoft announcement:
Yes, the box can sit both vertically and horizontally
The controller is technically new. Microsoft say, "Its size and shape have been refined to accommodate an even wider range of people, and it also features a new Share button to make capturing screenshots and game clips simple and an advanced d-pad derived from the Xbox Elite Series 2 Wireless Controller. The new Xbox Wireless Controller will be compatible with Xbox One and Windows 10 PCs, and will be included with every Xbox Series X."
It'll support 60fps at 4K, "with possibility of up to 120FPS," and will also support 8K visuals.
The Xbox Series X has a "next-generation SSD will virtually eliminate load times."
It's backwards compatible! Across all previous Xboxes! "Thanks to backward compatibility, you can expect your gaming legacy, thousands of your favorite games across four generations of gaming, all your Xbox One gaming accessories, and industry-leading services like Xbox Game Pass to be available when you power on your Xbox Series X in Holiday 2020."