Confirming an earlier report, Marvel's Joe Quesada has revealed on The Colbert Report that the current Captain America, Steve Rogers, will soon be handing in his suit and shield. His replacement will be his partner Sam Wilson, aka The Falcon.
It's not exactly a shock. Wilson turned up in the latest Captain America movie, played by Anthony Mackie (who did a pretty good job), though he has of course been a regular in Marvel's comics since the 1960s.
The handover will take place in an upcoming issue of the Captain America comic series. Note that Wilson won't be the first black Captain America; Isaiah Bradley, a fellow product of the US Super Soldier program, wore the iconic costume and shield in a comic first published over a decade ago.
The announcement comes a day after Marvel also made a change to Thor. I wonder if there's anyone else planned. Your best/worst guesses below, please.
G/O Media may get a commission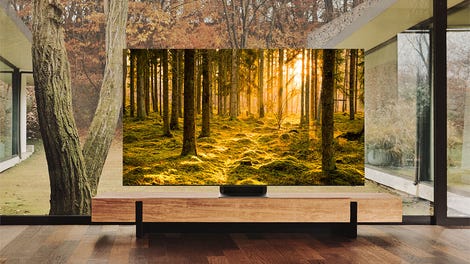 Up to 40% off
Samsung Smart TVs
Joe Quesada Announces Black Captain America On Colbert Report – Respectfully We Informed You Of This Event At A Previous Juncture [Bleeding Cool]