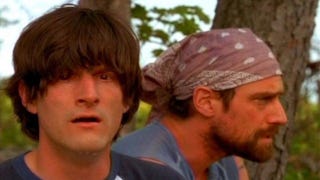 Hello, Kotaku, and welcome to the Thursday evening open thread. Oh, I like Thursday evenings. I'm slaving away all day on Kotaku Melodic, and then I get to organize the open thread.
Today, for some reason, I got started off on one of my favorite films of all time, Wet Hot American Summer. I hope you'll bear with me as I share some clips I found on YouTube.
And that's what I've got. Have good chatting, and remember: Always do your best to follow the New Way.