This week a new Pokémon Center opens in Kyoto. At first glance it looks like any other Pokémon Center that dots Japan, but it's not. This is the most traditionally Japanese of them all.
The store's centerpiece is a statue of Pikachu riding Ho-Oh. Hardly an accident, the statue has a deeper meaning as a motif for Kyoto and the entire country.
Ho-Oh is the mythical creature Hou-ou (鳳凰), which is often translated as "Phoenix" in English. I cover this design motif, among many others, more extensively in my upcoming book on Japanese tattoos, but this Phoenix is of a different tradition than the Western Phoenix. This Phoenix represents dark and light, man and woman. It's known as the "King of Birds" and appears when a ruler is fair and righteous, which is why those in power have been drawn to the creature.
G/O Media may get a commission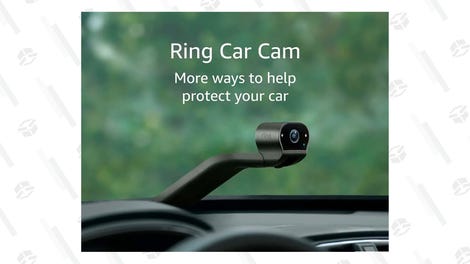 The Hou-ou's origin is Chinese as are many, but certainly not all, motifs in Japan. (The Japanese, however, tend to put their own spin on imported designs, making them their own by, for example, tweaking them, basing them on Japanese animals, or even adding new and different meanings.)
Kyoto Prefecture is home to a Buddhist temple called Byodo-in. The complex's most famous building is the Phoenix Hall, atop which two Phoenix statues are perched. The Phoenix Hall appears on the ten yen coin, and one of the Phoenix statues appears on the back of the 10,000 yen note, Japanese paper money's largest domination. When people visit Kyoto Prefecture, this should be a must-visit destination.
These associations make the centerpiece absolutely perfect, and they are also why Pikachu and the Phoenix also appear on other merch in the shop.
Like any other Pokémon Center in Japan, there are seemingly endless rows of cute things for sale. But the reason to visit this particular one is that there are Kyoto-only items limited to this shop. The Kyoto-only goods are clustered around the Ho-Oh display.
These Pikachu-themed Japanese dolls are modeled after "hina-ningyou" (雛人形), which are displayed for Hinamatsuri, the doll festival held in March. Since the Pokémon Center Kyoto opens tomorrow, albeit after the festival has already finished (families with daughters start displaying the dolls in late February and then take them down by March 3), the ballpark timing is pretty good.
However, once again, the Kyoto connection is deeper. The dolls represent the Emperor and the Empress and date from the Heian Period (794 to 1185). During that era, the capital had moved to modern-day Kyoto from Nara, and culturally, classical Chinese influences were at their peak. Again, this is why the Ho-Oh statue complements these hina-ningyou Pikachu plush toys.
In this store and with the items, there's a deep understanding in how Japanese motifs co-exist, what they mean, and how to connect them. The store itself isn't as wow-holy-crap amazing as, say, the Pokémon Gym that opened last year in Osaka, but details like these give this particular Pokémon Center a sense of Japanese tradition that simply doesn't exist elsewhere.
For example, the goods on sale now are seasonal; however, I imagine they'll be on sale long after spring is finished. There are peonies (which are originally from China) and cherry blossoms (the iconic Japanese flower) paired for spring, as they often are. It was during the middle of Heian Period when the Japanese poets fell in love with the cherry blossoms and lauded it as a national flower. The peony, however, remains an important, longstanding design motif in Japanese visual vocabulary.
There are other nods to Kyoto, like these green tea snacks. Uji in Kyoto Prefecture, which is also home to the previously mentioned Phoenix Hall, is the birthplace of green tea. See how this is all connected?
As mentioned above, Pokémon Center Kyoto also has items that are available at other Pokémon Centers. You can see some of them below:
If you are interested in visiting Pokémon Center Kyoto, it's located on the fifth floor of Takashimaya Department Store in Kyoto's Kawaramachi.

Top photo: Brian Ashcraft | Kotaku
To contact the author of this post, write to bashcraftATkotaku.com or find him on Twitter@Brian_Ashcraft.

---
Kotaku East is your slice of Asian internet culture, bringing you the latest talking points from Japan, Korea, China and beyond. Tune in every morning from 4am to 8am.