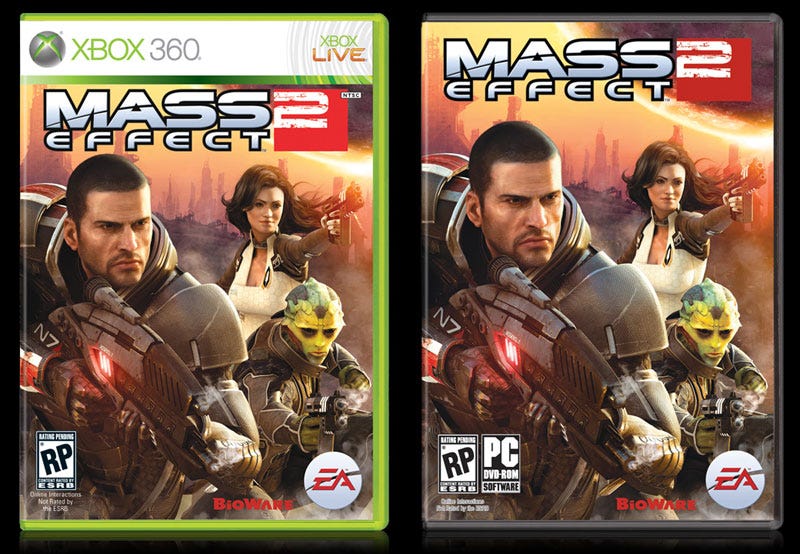 Well, it appears that the Mass Effect 2 box art that we foolishly assumed was limited to the game's European release is coming stateside. The official Mass Effect web site has unveiled the game's final box art. Finally.
It appears that this largely reviled, totally not final version of Mass Effect 2's cover was nothing more than a passing high-resolution fancy. The stars of Mass Effect 2's box, who will defend the universe against whatever menace is to the right of the game's case, are Commander Shepard, Thane the Assassin, Miranda and the planet Tuchanka.
Those unsatisfied with either box art option still have the collector's edition to consider.