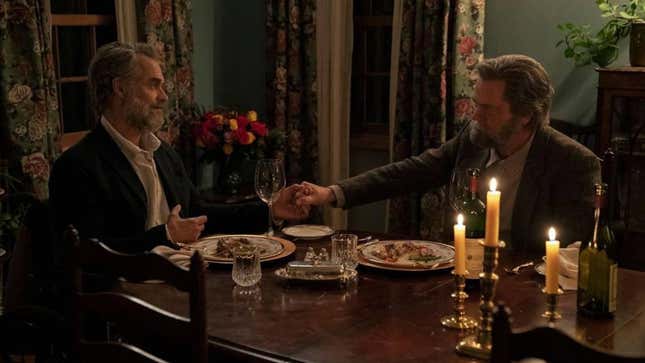 One of the advantages of HBO moving the timeline of The Last of Us backward 10 years from the video game's source material is that we are now living in the year in which it's set. We get to fondly remember moments from the show by screaming, crying, and throwing up as we reach specific dates. Today, August 29, 2023 is the day Bill and Frank got married…among other things.

The Last of Us's Lamar Johnson On Learning Sign Language For The Show

When Joel and Ellie reach Bill and Frank's town in Episode 3, "Long, Long Time," our heroes discover Bill's suicide note, written after the couple decided to end their lives when Frank's unnamed chronic condition worsened. In the letter, Bill talks about how he was a misanthropic asshole who didn't want to care about anyone, and the apocalyptic pandemic was just another bullet point on his nihilistic streak. But in Frank, he found something to live for and protect, and in this letter, he tells Joel that having someone like that gives you purpose when the entire world is crumbling outside your front door. Before Bill wrote the letter, he and Frank spent the day together in their isolated town, dressing up in nice suits, having one last meal, and exchanging wedding vows. It was dated August 29, 2023.

Bill and Frank's story in the Last of Us show is one of the greatest divergences between the original game and TV program. In the original PS3 game, Bill and Frank did not have a happy life together, entirely changing the framing of their deaths. The episode is also an example of the show attempting to illustrate protection as one of the ultimate acts of love, which frames Joel's decision in the finale somewhat differently. But one of the most compelling things about it, is that it's one of the only examples of queer love in the series that has any ties to the world before the apocalypse, with an understanding of the historical significance of queer relationships, contrasting with younger characters who are shown to have little understanding of modern civil rights movements. It's why the episode is a standout for the adaptation, and is getting a lot of awards buzz.
So now that we're caught up to that part of the show's timeline in real life, I guess we'll get to ponder on the events later in the season/first game. But Bill and Frank's story, and its heartbreaking, bittersweet conclusion, remains one of the most memorable and important moments of the Last of Us show, and today's the day we mark it on our calendars.
The second season, which will be based on the events of The Last of Us Part II, is currently on hold due to the Hollywood writers' strike.