Kevin Garnett's retirement from the NBA on the weekend was a sad day for Timberwolves fans, but it's also a big deal for sports video game trivia nerds, because with KG out of the game there is no longer a link between the 16-bit era and the modern NBA.

Having jumped straight out of high school and into the NBA's 1995 draft class, Garnett was on the rosters of NBA Live 96 on both the Genesis and SNES. As of last week, with other very old dudes like Kobe Bryant having moved on in recent years, he was the only remaining player from those rosters to be active in the league. As of this week, with his retirement, that's it. We're done. Close the book on the 16-bit era. They're now historical relics.
While there are other active players in the NBA who are as old (or even older, in Andre Miller's case) as Garnett, they were all drafted later, with guys like Paul Pierce and Vince Carter not appearing in video games until 1998, one year too late for the Genesis and SNES versions of NBA Live, whose last outing was in 1997.
To give you an idea of how long Garnett's video game basketball career was, above is a shot of him going up against Kobe Bryant in NBA Live 97. Below is how Garnett appeared in NBA 2K16.
G/O Media may get a commission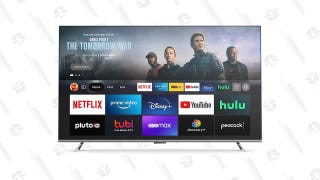 Save 46%
Fire TV 55" Omni Series 4K UHD Smart TV
I want to imagine someone out there rationalising that they wouldn't need to upgrade their console until the rosters of their one and only sports game were cleaned out. That someone is now in for one hell of an adjustment period.