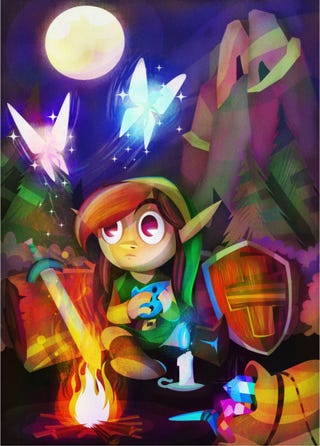 Carlos Lerma illustrated another great fan art piece to celebrate Zelda's 25th Anniversary. Navi: "Hey,Listen!"
Related Rampages: Courage, Wisdom, Power | TRON (More)
The Hero of Hyrule by Carlos Lerma (Tumblr) (deviantART) (Twitter)
Via: lerms
Need your daily fill of geek eye candy? If so, head over to Justin Page's Rampaged Reality and get your fix. Republished with permission.