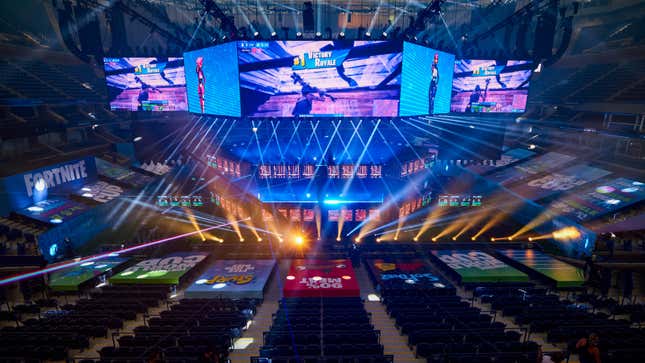 Fortnite fans have had mixed opinions of North American East duo XXiF and Ronaldo since they qualified for this weekend's World Cup Finals after serving a 14-day ban for cheating. At today's Duos finals, the crowd booed XXiF when he appeared on the feed, then cheered when he was eliminated.

In May, XXiF and his duo partner Ronaldo were banned from competitive Fortnite for 14 days and dropped from their esports team, Rise Nation, following accusations of being fed kills by other players during the week 3 qualifiers. The duo served their ban and returned to competitive play, qualifying for the World Cup Finals during week 8. While playing in today's Duos Finals, cheers erupted when XXiF was eliminated during match 4.
The cheering can be heard over the official cast.

The Fortnite competitive Reddit was almost instantly awash in users sharing clips of the moment and writing comments like "YEEEES CAN YOU HEAR THE CROWD YESSSSSSS" and "The loudest cheer I've heard so far at World Cup was when XXiF was sniped and knocked out by Mitro." "I don't care how many times this gets posted lmao it's amazing," wrote one commenter.

One person on Twitter wrote "The crowd is louder when XXiF dies than when a duo wins a game." Others called the moment "hysterical" and "a beautiful thing to hear."

G/O Media may get a commission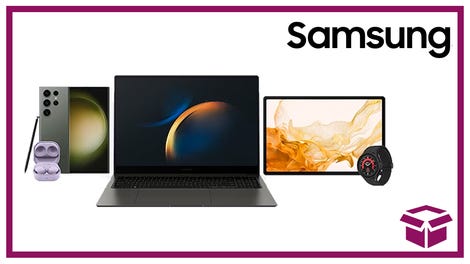 24 hour deals
Discover Samsung - Daily Deal
Ronaldo responded to today's reaction, writing:

‪Damn today was rough

‪Quick message to my supporters, all of you guys know who you are. I know the crowd and a lot of people still aren't with us. But I really appreciate everyone that has been with me since the beginning. Things will only get brighter and I will continue to improve‬. Thank you so much to all you real ones.

Another shoutout to my team RiotSquad for supporting XXiF and I even through all the horrible things people are saying about us.
On social media, Fortnite fans largely seem to believe the pair deserve the negative reception. They've been angry that Epic didn't permanently ban the duo from competitive play after cheating, with professional players like DrLupo calling it at the time "a kick in the junk to the integrity of the Fortnite competitive community." Many players share Lupo's sentiment, worrying about the message the duo's qualification sends to others, especially young players.

Others aren't so sure. "Can we stop the XXiF and Ronaldo hate?" wrote one person on Reddit today, noting the negative reaction could be damaging to the players' mental health. "I can understand that the community [doesn't] have a good opinion on them, but booing them during the final and celebrating when they got killed is the proof this community isn't anything else than a bunch of bitchy and hateful kids," agreed another redditor.

Fans have been suspicious of the pair since the cheating allegations began. XXiF was accused of cheating in the recent Trios Cash Cup. Earlier this month, XXiF tweeted that he and Ronaldo were helping a fellow Fortnite player's father, who has cancer, fly to the World Cup, a statement that was met with suspicion by some people on Twitter, who saw it as the pair trying to play good guys. The duo was signed by esports team Riot Squad on July 18th, an announcement that was also met with negativity on Twitter.
Fans' reactions are understandable—bouncing back from cheating to compete in a high-stakes tournament isn't the most heartwarming story out there. But the two players followed the rules set down by Epic and came back to qualify of their own merits, ultimately placing 28th out of 50 teams. Their road to the World Cup and the reactions today show a glimpse of the darker side of the high emotions surrounding the World Cup, highlighting both the lengths competitors have gone to to compete in the finals and Fortnite players' passion for the game.