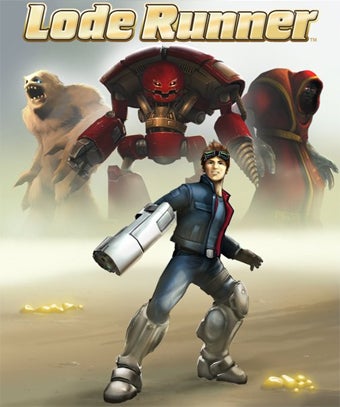 The Days of Arcade come to an end this week, as Microsoft rolls out the last in a series of top-quality Xbox Live Arcade titles this week in the form of Lode Runner.
Lode Runner is a recreation of the PC gaming classic platformer by Douglas E. Smith, loving brought into the current generation by developers Tozai Games and SouthEnd Interactive. It's got 3D graphics and 2D gameplay, online multiplayer and co-op, several different game modes, and 220 levels worth of gold-grabbing goodness. Plus, seeing as Lode Runner was one of the first games to ever incorporate a level editor, this version has one too, complete with the ability to share your levels with your friends and the Lode Runner community at large.
Lode Runner is available this Wednesday for 1200 Microsoft points. Enjoy it while it lasts, because when the Days of Arcade end, it's back to boring old regular Xbox Live Arcade titles again.