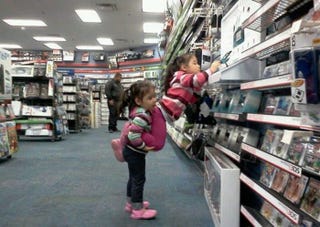 Two little kids work together to check out the Nintendo 3DS and melt our hearts in the process.
Nov. 24 [Monsebrak via TinyCartridge]
---
You can contact Brian Ashcraft, the author of this post, at bashcraft@kotaku.com. You can also find him on Twitter, Facebook, and lurking around our #tips page.