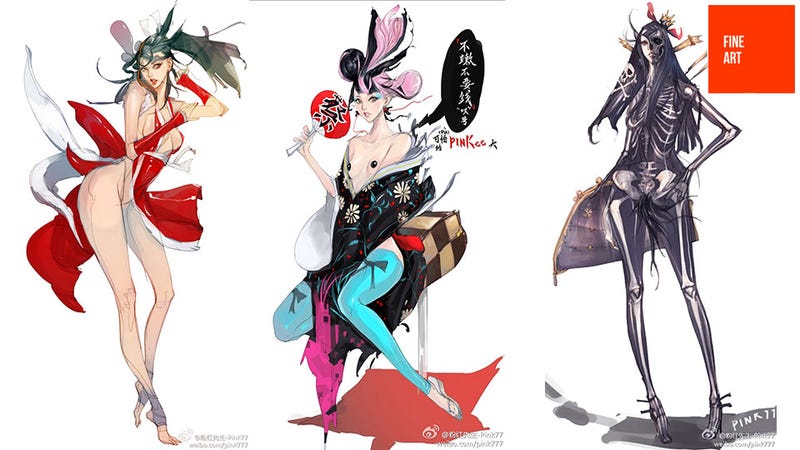 Fine Art
[Fine Art](https://kotaku.com/c/fine-art) is a celebration of the work of video game artists, showcasing the best of both their professional and personal portfolios. If you're in the business and have some art you'd like to share, [get in touch!](mailto:plunkett@kotaku.com)
Chinese artist XiaoPeng Xing, aka Pink77, has been working in the games industry for eight years now, lending his talents out to clients like Activision/Blizzard and online juggernaut Tencent.
His calling card? Bright colours and the female of the species.
Some of these images are for professional projects, others - like his King of Fighters fan art pieces - strictly personal.
You can see more of Pink77's art at his CGHub page, while his showreel is available for viewing here.
WARNING: A few of them are showing a little nudity - nothing vulgar, just some skin - so reader discretion is advised.
To see the larger pics in all their glory (or so you can save them as wallpaper), right-click on them below and select "open in new tab".
Fine Art is a celebration of the work of video game artists, showcasing the best of both their professional and personal portfolios. If you're in the business and have some concept, environment or character art you'd like to share, drop us a line!