Looking for a good old-fashioned point-and-click adventure to while away a couple of hours over the weekend? How about the tale of an exasperated British butler attempting to prove the worst person possible innocent of murder? That's The Adventures of Nick and Willikins, a very funny, very free PC game available now from Pinhead Games.

The Week In Games: Fishing For Mysteries And Gang Wars
Nick and Willikins may very well be the first video game adaptation of a sketch comedy podcast skit. The butler and his boy master are mainstays of Ron "Aalgar" Watt's long-running Sarcastic Voyage podcast. Beginning in 2009 as a simple chat show between Watt and his best pal, Matt Robotham, Sarcastic Voyage eventually transformed into a full-on sketch comedy show, with a stable of talented actors lending their voices to its various characters.
Willikins, voiced by Aalgar, is a proper British butler possessing supernatural levels of patience. If he did not, Nick, a wealthy and petulant young lordling voiced by Rowbotham, would have driven him to murder by now.

G/O Media may get a commission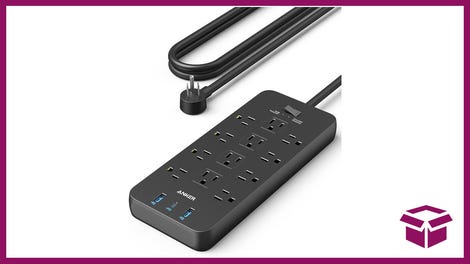 28% Off
Anker Power Strip Surge Protector
But no, somehow Willikins always manages to stiff upper lip himself through his young master's shenanigans. Shenanigans like getting accused of viciously murdering someone in the entrance hall of the family manor. That's where Mac and PC players willing to download the free point-and-click adventure game come in.

Armed with signature wit, a passable British accent and a cell phone with a broken charger that can only be used from its cradle in Nick's closet, Willikins must question shady characters, uncover hidden clues and discover the true culprit before the coppers cart his boss away. Or players can just wander about Nick Hall (the name of the estate), clicking on things to take in all the funny references.
For a free game made my a small independent developer, The Adventures of Nick and Willikins is pretty robust. The voice acting is quite lovely across the board. The supporting cast, which includes a Vegan Vampire and a quirky Horticulturist tasked with building the world's biggest hedge maze, are delightful and fun.
The game only lasts a couple of hours, but it's a free couple of hours. It's also a gateway to countless hours of (also free) podcast entertainment. Everybody wins.
Except Aalgar and Matt, who are currently stuck in the middle of watching every episode of Star Trek: Enterprise for their excellent Post-Atomic Horror podcast. They're doomed.
The Adventures of Nick and Willikins is now available as a free download for PC and Mac. And soon, Steam.