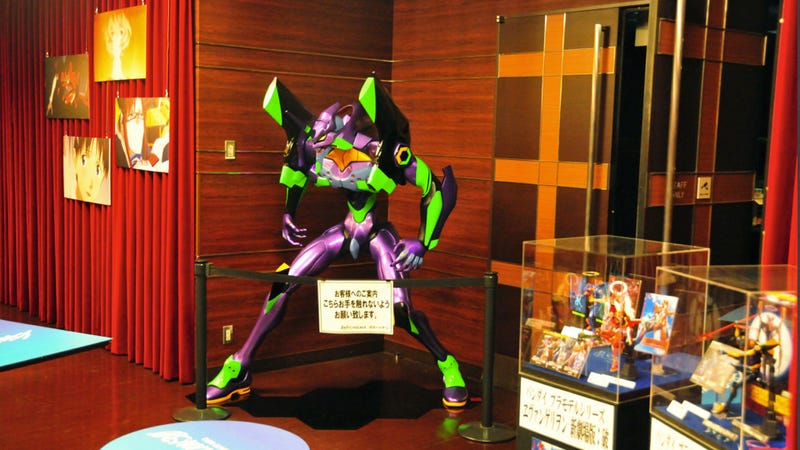 Late last night, two things happened in Japan: the first six minutes of Neon Genesis Evangelion: Q 3.0 You Can (Not) Redo, and that movie's midnight premiere.
This wasn't just the first screening of a big time anime. It was a party. An event.
Japanese website Gigazine was on hand at the midnight screening in Tokyo's Shinjuku.
Soak up the festivities inside and outside the theater.
Click on the lower corner of each image to expand to full size.
ヱヴァンゲリヲン新劇場版:Qを世界最速で上映する新宿バルト9に行ってきた [Gigazine]
ヱヴァQ上映直前の新宿バルト9は人の波でみんなが使徒を受け止めようとしていた [Gigazine]