Welcome to the Best of Kotaku, where I round up all of this week's best content.
Up above is some poster artwork Nick Stokes worked on for his brother Gabe's 16th birthday. Awww how sweet. They came out great, Nick. Thanks to Svalts for the find.
Now let's move on to reading this week's best content, courtesy of us.
---
Jason Schreier reveals Star Wars: First Assault, an unannounced FPS Xbox Live Arcade game. More »
---
G/O Media may get a commission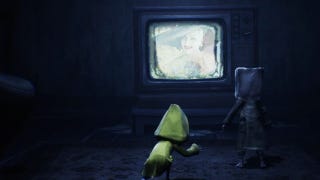 Horror Video Games to Play Leading Up to Halloween
Spooky and scary
Something video games have over their film counterparts when it comes to horror is the player's agency. Sure, watching the slasher claim their next victim can get a jumpscare out of you, but you know what's scarier? Knowing you had the power to stop it. Watching someone slowly open a door and enter a dark room is unnerving, but having to do it yourself will send shivers down your spine and paralyze you with fear.
Evan Narcisse explains why the second playthrough is the best playthrough. More »
---
Patricia Hernandez debuts her new The Multiplayer column with a discussion of super-powered weapons. More »
---
Jason has more screenshots. More »
---
Kirk draws some comparisons. More »
---
Kirk wants an extra feature. More »
---
Stephen experiments with pulling the connection from SimCity. More »
---
Stephen prefers God of War Ascension's latter half. More »
---
Cliff Bleszinski speaks up against Internet bullies and trolls. More »
---
Tina Amini (hi) finds the creepiness she was looking for in this DLC. More »
---
Mike Fahey cries like a baby. More »
---
Kirk rounds up his favorite jokes and gags from the latest Mass Effect 3 DLC, Citadel. More »
---
Patricia tells us a touching story of empowerment in the face of abuse. More »
---
Jason really likes this latest expansion, even including all its cheesiness. More »
---
Jason has some footage for us this time. More »
---
Chris Person makes a case for a subway system in SimCity. More »
---
Kirk gives his first impressions of playing as a sniper before submitting his full review. More »
---
András Neltz tells us how to play SimCity completely offline. More »
---
Stephen explores his childhood fantasies in the vast playground that is Lego City Undercover. More »
---
Tina shares some tips on how to manage your time as it becomes increasingly difficult to make room for gaming as we get older. More »
---
Richard Eisenbeis explains what's so special about Scrooge. More »
---
Stephen has a fascinating interview with the people that made Luigi's Mansion about what it's like to work with Nintendo to make a game together. More »
---
Kirk and Patricia compare Tomb Raider and Uncharted. More »
---
Kirk lists the benefits of turn-based combat in JRPGs. More »
---