Welcome to the Best of Kotaku, where I round up all of this week's best content.
The gorgeous image above is part of my favorite design for a proposed BioShock Infinite reversible box art. It's one of six choices, but so far my second choice seems to be winning out (as of this writing).
Moving on to our Best Of content this week, we kick things off as usual with a comment from the community.
---
The Best Comment From The Community
Our favorite comment of this week comes to you from Synitare:
So then, according to Ubisoft that means that ~133,000,000 copies have been pirated.
G/O Media may get a commission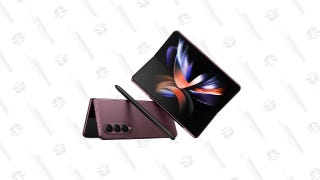 Save Up to $300
Galaxy Z Fold4
For context.
---
David Veselka gauges the growth of Battlefield 3's multiplayer in the year since its release. More »
---
Stephen Totilo explains why it's difficult to judge a game on a preview. More »
---
Holden Miller rounds up what Microsoft's year looked like. More »
---
Evan Narcisse uncovers what made the Aliens films so great in this first-person shooter. More »
---
Jason Schreier is impressed with how much alcohol there is in this game (ok and other things, too). More »
---
Holden rounds up a look at Sony's happenings in 2012. More »
---
Brian Ashcraft rounds up all the NSFW news this year. More »
---
Kirk Hamilton is really sick of running and dodging over and over again. More »
---
Evan gets us an exclusive look at the 35-page Hyrule Historiamanga. More »
---
Luke Plunkett rounds up a ton of awesome PC mods we've seen over the last year. More »
---
Owen Good takes an early look at the next Gears of War chapter. More »
---
Jason finds The Hobbit captivating, even with its flaws. More »
---
Owen Good reveals MBL 13 The Show's new difficulty beginner's mode. More »
---
Holden looks at Nintendo's best and worst moves in 2012. More »
---
Stephen rounds up the worst video game reviews of the year. More »
---
András Neltz gives us a historical rundown of The Last Guardian. More »
---
Owen plays around with what's basically Beast Mode vs. Horde Mode. More »
---
Patricia Hernandez considers the possible reasons rape was included in Far Cry 3. More »
---
Stephen speculates that we'll get new consoles fairly soon. More »
---
Kirk dislikes The Hobbit in ways he can relate to a video game. More »
---
Jason covers Square Enix's biggest moves this year. More »
---
Ben Cousins debuts a new column about what's going on in gaming. More »
---
Owen explains what "Beginner Mode" in MLB 13 The Show is all about. More »
---
Kirk rounds up a bunch of this year's best video game soundtracks and leaves out Halo 4 (Hi Kirk!). More »
---
Jason teases us with news that Obsidian Entertainment almost made Baldur's Gate 3. More »
---
Kirks looks at video games that exhibited the best control schemes this year. More »
---
Holden considers Valve's news this past year. More »
---