Look, I love Grant Morrison. And I swoon every time a comic with Jonathan Hickman's name on it comes out. Along with those two, lots of top-flight idea generators exist in the comics landscape of 2012. But, right now, the creator that manages to take me to the most weirdly seductive places and shows me the most oddly compelling things is Brandon Graham.
Put it this way: he's made comics with a cat that vomits up keys, turns into periscope and gets ridden like a hoverboard. It's an awesome feline.
And I freakin' hate cats.
The cat in question—a pointy-eared fella named Earthling—appears in King City, Graham's most stunning, freewheeling work so far. (Hat tip to David Brothers, who I think was the first person to convince me to read King City.) The long-running series debuted from Tokyopop and wrapped up with the Image Comics banner after its first publisher went under.
King City's about Joe, a guy who's returned to the titular cyberfunk metropolis after spending years away at a farm where he learned how to turn a hyper-intelligent cat into a shape-shifting, do-anything tool of espionage and combat.
G/O Media may get a commission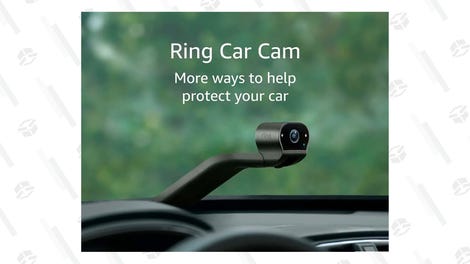 Both Joe and his underground engineer friend Pete Taifighter get by by doing shady jobs for shadier people. Through their misadventures, you see that King City happens in a world that's never getting fixed because it's so way past broken. Yet, people here still greedily hunt for connections of some sort or another.
Joe's ex-girlfriend Anna Greengables—a street painter of subversive mustaches—is shacking up with a veteran of the Korean Xombi Wars who keeps his nightmares at bay by doing a hallucinogenic substance that turns him into more of itself. The bad guys feel elemental and ominous. Lust and hustle swirl in the King City smog and Graham uses tiny little doodles to the dozens of, well, NPCs inhaling and exhaling the fumes. Puns dot every page, seeming to spill out uncontrollably onto just the right places for your eye to catch.
This comic is 100% pure unfiltered imagination. It just feels like every idea in the creators' heads jumps onto the page. And consequentially, it feels like every kind of idea can live in this fictional construct. Now, Graham's influences are plain to see: golden-era hip-hop, manga, grafitti. His environmental storytelling through graffiti and structural renderings betrays a love of architectural design. A heavy Japanese comics influence fuses with a hip-hop-infused rhythm base to give bounce and energy to the character's design, wardrobes and facial expressions.
The key is Graham's talent remixes those elements into an unpredictable beast that grows into its own undulating shapes. King City feels a cure to the same ol' me-too-ism that plagues the media I enjoy—especially games and comics—where it can feel like creators are all drawing from the same pool of concepts.
And Graham sports impressive storytelling skills, too. He knows how to use space and quiet to imply weight, history, tension and yearning. Things happen between the panels and behind the pages. The aggregate result is a world that feels centuries old.
Graham brings the same sort of creativity to Prophet, the re-imagined Rob Liefeld action character that he's turned into a wandering warrior in a bleak sci-fi world. But his work on that series owes a bit more to post-apocalyptic conventions than King City. Even if he's trying to stretch the tropes of the genre, it's obvious that he's still working in a framework.
But King City is different. King City boasts an torrential flow of insane ideas that other creators also submerge themselves in, and they generate stories that feel different but connected, a mode of collaboration which tends to create incredible comics universes. The main feeling I got while reading King City is a rush of freedom. It feels like anything can happen in its panels and what transpires is the absolute funniest, weirdest shit I've ever read in a comic book. You should read it, re-read it and tell your friends.