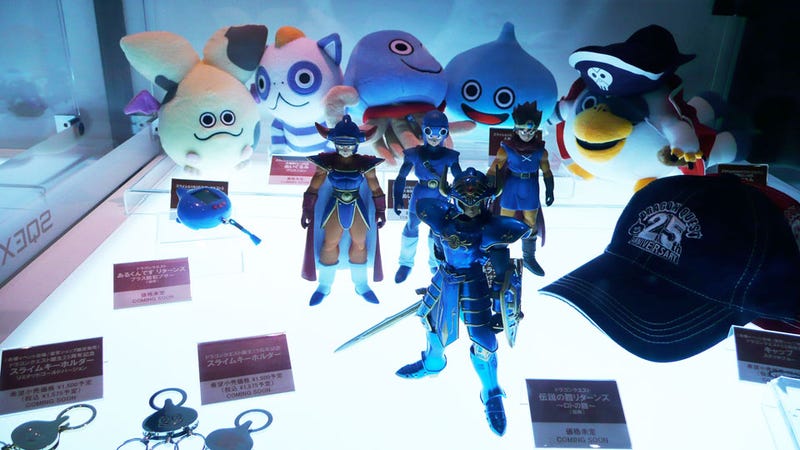 Some come to Tokyo in September to play games. More come to buy crap associated with them, though, as some of the most popular stalls at TGS aren't the ones with demo units, but stacks of t-shirts, action figures and art books.
In the gallery above you'll find the best of the gear available at this year's TGS, including Square Enix's magnificent Play Arts action figures, a ton of Capcom swag and even, if you look hard enough, a little stall selling nothing but t-shirts and jackets bearing the logo of a certain Retro Game Master.
---
You can contact Luke Plunkett, the author of this post, at plunkett@kotaku.com. You can also find him on Twitter, Facebook, and lurking around our #tips page.