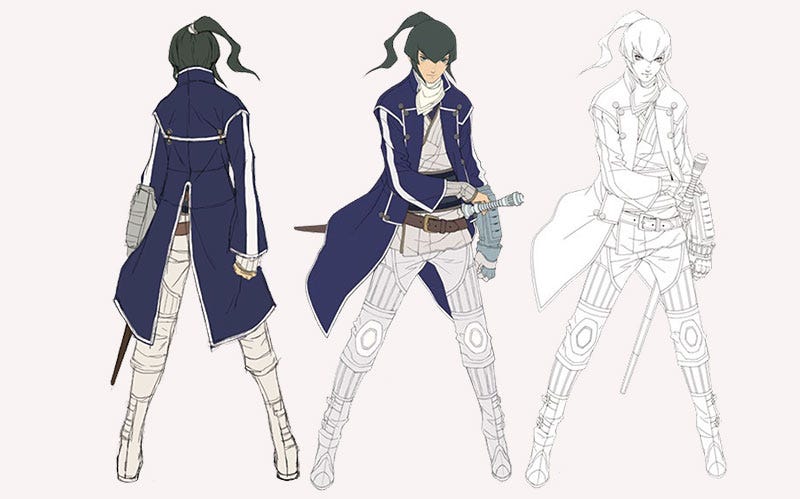 Even though I love Persona, I'd never played the core Shin Megami Tensei series before 2013's IV. That gorgeous art pushed me over the edge, though, so it's a pleasure to be able to showcase some of it here on Fine Art tonight.

The pieces here are all from Udon's Shin Megami Tensei IV art book, which was released earlier this month. It's got interviews and process excerpts from throughout the game's development, and doesn't just showcase lead artist Masayuki Doi's work, but the assistance he got from guys like Onimusha's Keita Amemiya and Kamen Rider's Yasushi Nirasawa.
You can get the book here.
To see the larger pics in all their glory (or, if they're big enough, so you can save them as wallpaper), click on the "expand" button in the top-left corner.
Fine Art is a celebration of the work of video game artists, showcasing the best of both their professional and personal portfolios. If you're in the business and have some concept, environment, promotional or character art you'd like to share, drop us a line!
---