It wouldn't be Formula 1 without some kind of constant friction between racers, team owners and organizers, and this year's kerfuffle involves steering wheels that force drivers to push more buttons than a 747 pilot having a seizure.
With the season's first race in Australia this weekend, drivers are still getting used to the layout required to handle the newest rule changes. Steering wheels of an F1 car are the only pieces of instrumentation inside the vehicle, and as safety and racing technology has advanced, they've become overgrown with controls.
Made from carbon fiber, each wheel can cost $50,000; they have to unlatch in less than five seconds for emergencies, and the weight-saving cutouts along the bottom are possible because they never turn more than 3/4ths of a circle from lock to lock.
Each F1 team has a different setup, but the basic layout is similar: Buttons and toggle switches control on-off functions, from this year's adjustable rear wing to engaging neutral gear. The dials can be used to vary torque, differentials, brakes, clutches, engine rev limits and anything else a team can dream up. The display on top relays shifting point alerts and messages from race managers, and if the drivers need to hydrate while in the cockpit, they can even control their in-helmet beverage system with the "drink" button.
The revival of the KERS hybrid system has also added a button and dial back to the controls — and FIA also only allows the adjustable rear wing to be deployed in certain places along the track.
G/O Media may get a commission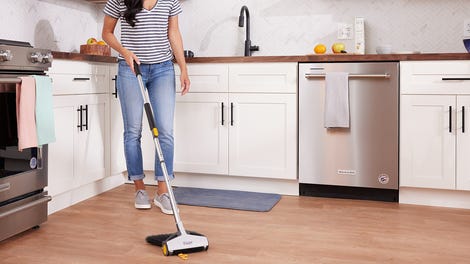 BOGO 50% Off
Flippr - BOGO 50% Off
Red Bull Racing's 2011 steering wheel
That's led Lotus Renault driver Nick Heidfeld to say the wheels force drivers to "play piano" while racing, and that "the fuck-up potential is extremely high."
To give an even clearer idea of how much distracted driving goes on in F1, here's a Ferrari video walking through its wheel for last season — absent the KERS system and the fussing over movable rear wings. Drivers association chair Sebastian Vettel has already suggested that unless FIA curbsthe steering wheel sprawl, drivers could just hit the button labeled "strike."