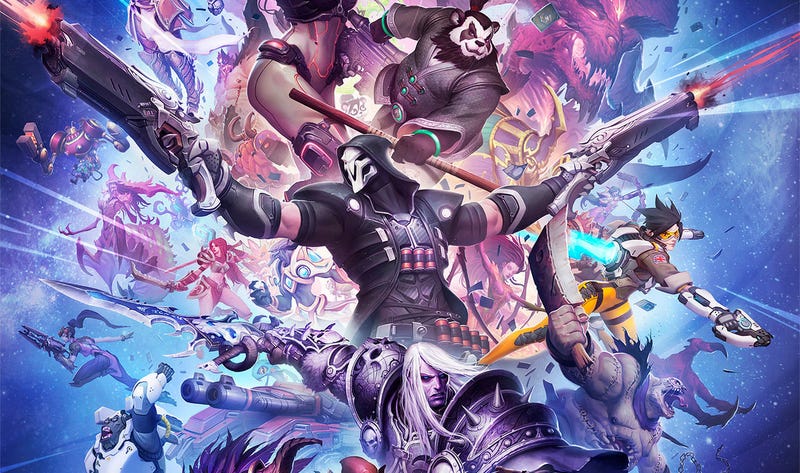 Fine Art
[Fine Art](https://kotaku.com/c/fine-art) is a celebration of the work of video game artists, showcasing the best of both their professional and personal portfolios. If you're in the business and have some art you'd like to share, [get in touch!](mailto:plunkett@kotaku.com)
John Polidora is an artist at Blizzard. You like Mercy's Halloween skin? He did the concept for that.

And loads of others, of course. As a senior concept artist and character designer working on the game, that's literally his job. I just thought I'd mention Mercy because as someone who mains as Mercy it is a very good skin that I in no way have complicated feelings about whatsoever.
You can see of Polidora's work at his personal site and ArtStation page.
To see the images in their native resolution, click on the "expand" button in the top-left corner.
Fine Art is a celebration of the work of video game artists, showcasing the best of both their professional and personal portfolios. If you're in the business and have some concept, environment, promotional or character art you'd like to share, drop us a line!
---