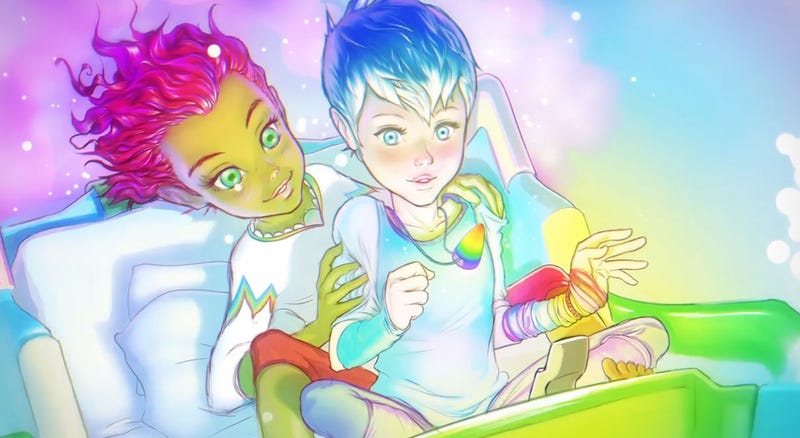 Fine Art
[Fine Art](https://kotaku.com/c/fine-art) is a celebration of the work of video game artists, showcasing the best of both their professional and personal portfolios. If you're in the business and have some art you'd like to share, [get in touch!](mailto:plunkett@kotaku.com)
David Cumbo is a veteran concept artist who has been at Ratchet & Clank and Resistance developers Insomniac Games for the past 7 years. But that's not his only work.
For a while now he's also been spending his spare time creating Dreamside, a universe based on Sarah, a young girl dying of terminal cancer who manages to open a gateway to another world.
Originally conceived as a screenplay for an animated film, Cumbo has since decided to turn it into a trilogy of comic books, which he's also animating into "videobooks".
You can read more about Dreamside here, and see more of Cumbo's work at his personal site.
---
To see the larger pics in all their glory (or, if they're big enough, so you can save them as wallpaper), click on the "expand" button in the top-left corner.
Fine Art is a celebration of the work of video game artists, showcasing the best of both their professional and personal portfolios. If you're in the business and have some concept, environment, promotional or character art you'd like to share, drop us a line!
---