Every season brings us a massive amount of new anime theme songs. Here are ten of the best from fall 2015.
Anime: Aria the Scarlet Ammo AA
Song: "Bull's Eye"
Artist: Nano
Why I Love It: Honestly, I don't think I've heard a Nano song I didn't love. After all, her anime themes all seem to share two things: a rocking melody and her powerful alto voice—and this one is no exception.
The Week In Games: Fishing For Mysteries And Gang Wars
---
Anime: Comet Lucifer
Song: "Comet Lucifer ~The Seed and the Sower~"
Artist: Fhana
Why I Love It: This is a theme that matches the show itself perfectly. It's happy and optimistic—and it just screams out a call to a fun adventure. I also love the chorus—the male backup harmony adds to the lead singer's voice splendidly.
---
Anime: Fafner Exodus (2nd Season)
Song: "DEAD OR ALIVE"
Artist: Angela
Why I Love It: I have never seen a single episode of Fafner—but Angela's powerful alto backed by an angelic chorus sure makes me wish I had time to watch the whole franchise.
G/O Media may get a commission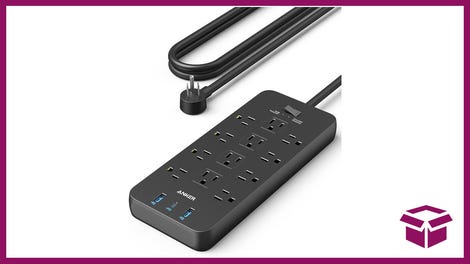 28% Off
Anker Power Strip Surge Protector
---
Anime: Heavy Object
Song: "One More Chance!!"
Artist: ALL OFF
Why I Love It: If your anime lives or dies on the action, your opening better get me pumped up—and that's exactly what this one does. Visually, it also tells what the entire show is about: two poor SOBs taking out giant death machines (with their own to back them up).
---
Anime: Lupin III
Song: "Theme From Lupin III 2015"
Artist: You & Explosion Band
Why I Love It: There's a reason that this theme song has been remixed countless times over the past few decades: It's as catchy as it is iconic. It's got that smooth jazz feel and a great saxophone line. And as for the opening animation, well, we've already talked quite a bit about that.
---
Anime: Mobile Suit Gundam: Iron-Blooded Orphans
Song: "Orphan no Namida"
Artist: MISIA
Why I Love It: I love me a good ballad now and then—and this ending theme certainly delivers. This is the kind of song you'd expect to hear sung by an elegant lounge singer in a 40s club. It's pretty fantastic.
---
Anime: Monster Strike
Song: "We Will Rock You"
Artist: GLORIA
Why I Love It: Well, this song is not quite a Japanese original but I can't help but put it in this list. It combines two things I love: strong female vocals and remixes of Queen's "We Will Rock You."
---
Anime: Noragami Aragoto
Song: "Kyoran Hey Kids!!"
Artist: THE ORAL CIGARETTES
Why I Love It: This is easily my favorite theme of the season. It's a fast-paced song from the get-go that builds to an awesome chorus. Not to mention I love male singers that can use their falsettos to give a song that extra bit of style.
---
Anime: Owarimonogatari
Song: "Sayonara no Yukue"
Artist: Takigawa Alisa
Why I Love It: This is an excellent little j-pop ballad with a chorus bound to get stuck in your head.
---
Anime: Utawarerumono The False Faces
Song: "Fuantei na Kamisama"
Artist: Suara
Why I Love It: This song reminds me of the fantasy anime theme songs I grew up with in the 90s. So, yeah. This one just plays on my nostalgia—and plays on it hard.
---
Kotaku East is your slice of Asian internet culture, bringing you the latest talking points from Japan, Korea, China and beyond. Tune in every morning from 4am to 8am.
To contact the author of this post, write to BiggestinJapan@gmail.com or find him on Twitter @BiggestinJapan.