Pursued by a relentless robot across the rooftops of New York City, our young heroes must maintain a continuous supply of speed or they'll be abducted by aliens. Nickelodeon presets Paranoid Reptilian Methamphetamine Junkies. Or the first Teenage Mutant Ninja Turtles game for iOS.
Teenage Mutant Ninja Turtles: Rooftop Run is, as one would imagine, and endless runner starring Eastman and Laird's one-off parody gone wild. Aliens have invaded New York City, and only the world's finest shelled fighting force can save the day.
Of course, being an endless runner they aren't actually saving the day. They're running and jumping across rooftops, tapping the screen to take out any Foot ninja or mutated insect people in their way, all the while collecting green speed globes to keep their momentum going. Let the speed meter empty, and it's game over.
If it fills completely, however, you're treated to a tap-based martial arts bonus sequence that's actually quite impressive the first couple of times.
G/O Media may get a commission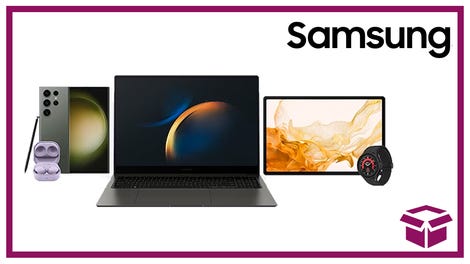 24 hour deals
Discover Samsung - Daily Deal
Teenage Mutant Ninja Turtles: Rooftop Run includes one of the worst features of nearly every TMNT game that's come before it — repetitive catch phrases. By the twelfth time you hear Donatello say, "Don't mess with a tech-y turtle!" you'll want to cook him in his own shell.
That is if you choose Donatello. The game also commits a cardinal TMNT sin — separating the fab four. At the onset of the game you choose a single turtle, and that's your guy until you earn enough coin to unlock additional characters — it took around 45 minutes for me to amass enough coin to unlock Leonardo. Of course you can always pay real money for coins to purchase fresh faces, outfits and upgrades, but for the $1.99 asking price you've got to work for it.
Still, not a bad mobile debut for these Heroes on a Half-shell, even if it does cast them as annoying speed junkies.
Teenage Mutant Ninja Turtles: Rooftop Run
Genre: Endless Runner
Seller: MTV Networks
Platform: iOS
Price: $1.99