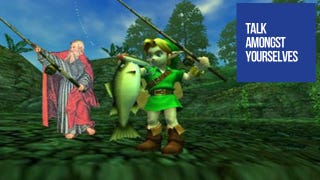 Tuesday? More like snoozday am I right? It's a great day to sit back, take a break and talk about video games.
The Supreme Court sided with the video game industry yesterday showing that even gamers have First Amendment rights! So use them right here and speak your minds. Assuming you've got video games on your mind.
A very special thanks to Shaows for todays image.
Wanna get your TAYpic on Kotaku? Submit your pic to #TAYpics.
(Read this thread for directions on how to do a TAYpic.)