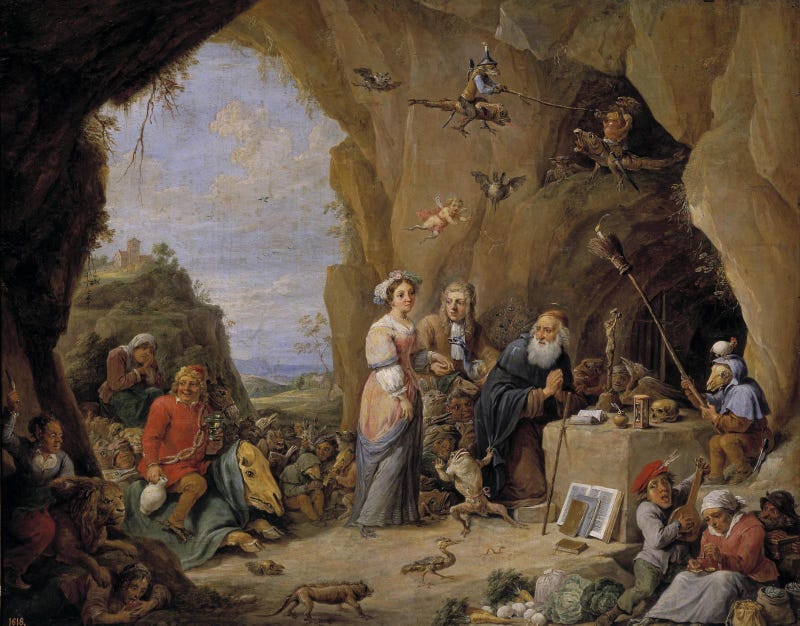 This is the December image for Talk Amongst Yourselves. Let it inspire you as you discuss video games in the comments below.
The 17th century painting is by David Teniers The Younger. It's called the Temptation of St. Anthony, and comes recommended by reader Hisilarn. You all know what to do, right? Throughout the month, you can Photoshop this painting in any entertaining way you see fit — preferably keeping it video game-related — and submit your image in the #TAYpics thread.
Keep your submissions 630 pixels wide, please, though, this time, feel free to work on either the whole or the work or a portion. The painting has been uploaded at a large size, so you can zero in on your favorite part. Have fun. Be creative. Happy December!