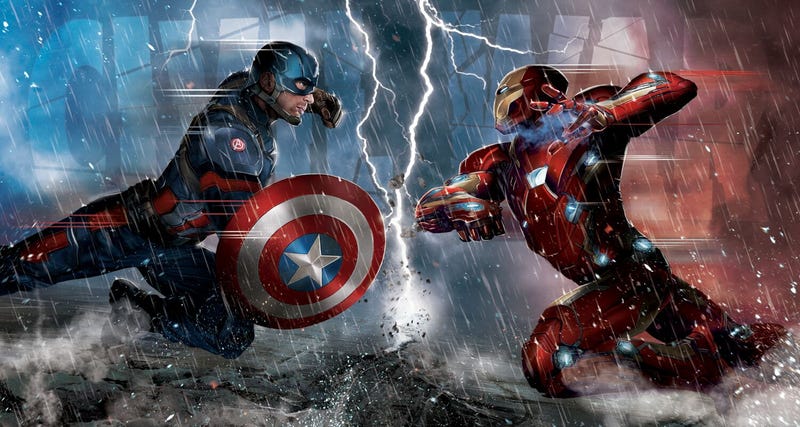 While there's been many rumors circulating about just who is fighting who in the next Captain America movie—but newly emerged promotional art has given our first look at just who is standing with Captain America or Iron Man in Marvel's impending superheroic dustup. There's even a surprising face or two... spoilers…
Well, I say that, but it basically means Bandai's latest Age of Ultron Figuarts toy can be posed saluting. There's pictures of this thing swooshing around, firing plastic laser blasts, being a badass — but a shot of a little saluting action figure is easily the best thing about it.
The video game adaptation of Warmachine, due for the PC, is still coming (it's out in August). Here's the E3 trailer.
With James "War Machine" Rhodes playing a big part in the Iron Man 2 movie, it was only a matter of time before Sega released this trailer.