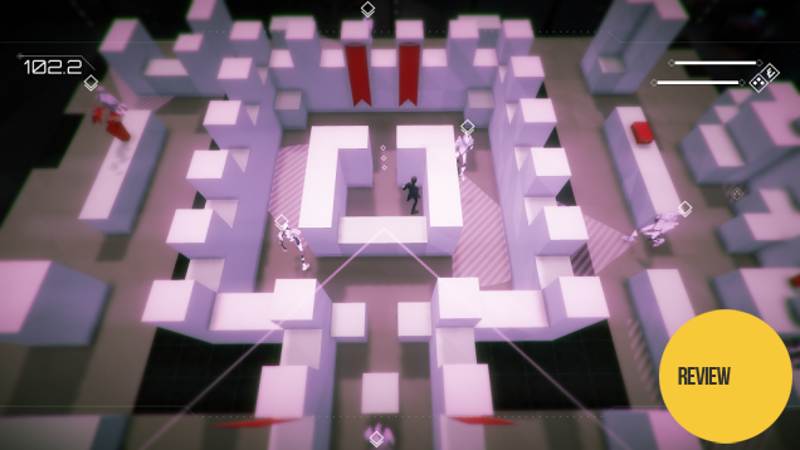 Thomas Was Alone, Mike Bithell's charming 2010 platformer about the inner lives of hopping geometric shapes, was an experiment in the power of storytelling to triumph over abstraction. Volume, Bithell's new game, is also a successful experiment in abstraction, although the narrative is realistic, or realistic science…
Volume—the cool-looking stealth game from the creator of Thomas Was Alone that combines the Robin Hood legend with inspiration from Metal Gear's VR Missions—will be out on August 18th on PlayStation platforms and Steam.
Robin Hood meets Metal Gear (in the fuuuuuuture) from the creator of Thomas Was Alone. Mike Bithell's Volume continues to look equal parts sneaky and mysterious, and it's coming "first" to PlayStation platforms. If you want more, check out this demo video Kirk shot.
Fresh off the announcement of his new stealth game Volume, Thomas Was Alone creator Mike Bithell answered some questions about his latest endeavor. Go here to see what he thinks about Hideo Kojima, letting people make stuff in his games and all these other indie stealth titles.
Mike Bithell released Thomas Was Alone last year, a great game that seemingly came from nowhere and charmed the pants off of most anyone who played it. Next year, the British developer's new game will steal the pants off of players. And you'll be able to make the most awesome parts of it.