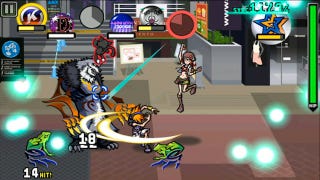 Look, nothing justifies what Square Enix did. Setting up a weekly countdown that everyone giddily expects will be a sequel to beloved DS game The World Ends With You only to reveal that it's actually a $20 iOS port? Indefensible.
A rogue online store listing last week meant today Square Enix more confirmed than announced that The World Ends With You-Solo Remix will be released for iOS devices, both in the west and Japan. The game goes on sale tomorrow. That's its launch trailer above.
In today's Speak Up on Kotaku, commenter Zombie711 wants Square Enix's DS masterpiece The World Ends with You to end with itself. In other words, here's one of the game's biggest fans explaining why it should never, ever get a sequel. Aww.