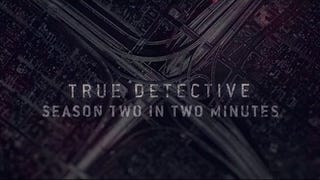 True Detective's chaotic, absurd second season wrapped up last night, but if you didn't watch—or gave up early into the show's run—we collected the best scenes from the entire season into a neat, two-minute compilation. This is all you really need to know.
The second episode of True Detective ended on a massive cliffhanger, making much of last week interminably frustrating for addicts like me. Fans were able to stop holding their breath last night when things finally played themselves out last night in the third episode. But it wasn't an easy resolution.

True Detective imagined as a Lucasarts-style point-and-click adventure by Arthur Doyle.
As much as I enjoyed True Detective, I couldn't spend more than a couple of minutes in the company of Matthew McConaughey's Rustin Cohle without going completely insane. Pete Holmes demonstrates why.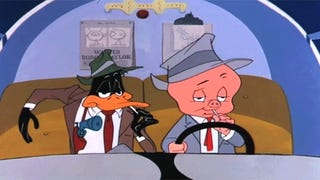 Who would have thought that pulling key dialogue from the first season of HBO's True Detective (which ended last night) and matching it up with Looney Tunes, the results would be pretty neat.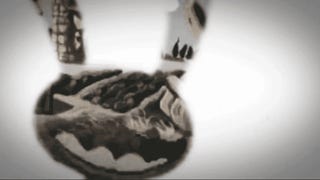 You all about that hit show True Detective on HBO, right? They solve crimes. They talk all the time and get on each other's nerves. They meet some weird folks. They're a dog and a rabbitty thing. No, wait…
What's gonna happen on True Detective? Who's the Yellow King? What's Rust been up to all these years? Your guess is as good as mine. If you DO have predictions, I hope you'll share them here, and also check out this great Wired feature breaking down some of the most popular theories.