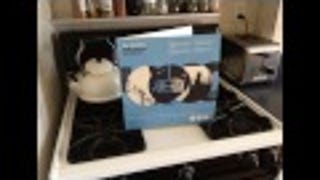 Music fans rejoice: Vaunted composer/songwriter Jim Guthrie has got his own Humble Bundle. That means a ton of his various albums and video-game soundtracks are on sale for whatever you want to pay, from the amazing Sworcery soundtrack to his backing tracks from Indie Game: The Movie. Beat the average and you'll also…
Check out this lovely tribute to Superbrothers Sword & Sworcery EP by artist Elizabeth Simins. (It's full of spoilers, if you haven't played the game yet.) You might remember Simins from Manic Pixel Dream Girl, the excellent 4-part series about growing up with video games.
Just like an all-star music festival where awesome acts keep announcing that they'll be showing up to play, upcoming PlayStation Vita game Sound Shapes keeps pulling in top-notch talent to its creative roster. Game-loving celebrity DJ Deadmaus is contributing to the game and now he'll be joined by some bonafide indie…
You think different. You've rejected the shiny, minimalist wares that come from Apple. Good for you. But that also means you probably haven't played Superbrothers: Sword & Sworcery—a.k.a. one of 2011's best games—which has been exclusively available on iDevices up until this point.
And so we come to the end of our "Best Game Music of 2011" series, where tradition dictates we crown a victor. I'm only half-serious, of course; it's all but impossible to say what the best anything is, and that's doubly true of something as ephemeral and subjective as music. But all the same, Jim Guthrie's soundtrack…