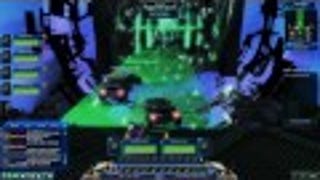 The free-to-play "StarCraft MMO," StarCraft Universe, being made with Blizzard's approval—surpassed its $80,000 funding goal on Kickstarter with a day left in the campaign. A five-player boss raid demo (that's the video) released in the last week of the drive is credited with pushing the team over the top.
Remember StarCraft Universe? The mod was called the "Starcraft MMO" that kicked up a brief fuss in 2011 but was smoothed out, eventually, with Blizzard's blessings. Ryan Winzen, the project's creative director, is happy to share news that SCU: Chronicles of Fate is now available, and will be going out over…
It's been a while since we saw how the fan-made MMO built on the bones of StarCraft II is looking. So let's take a look!