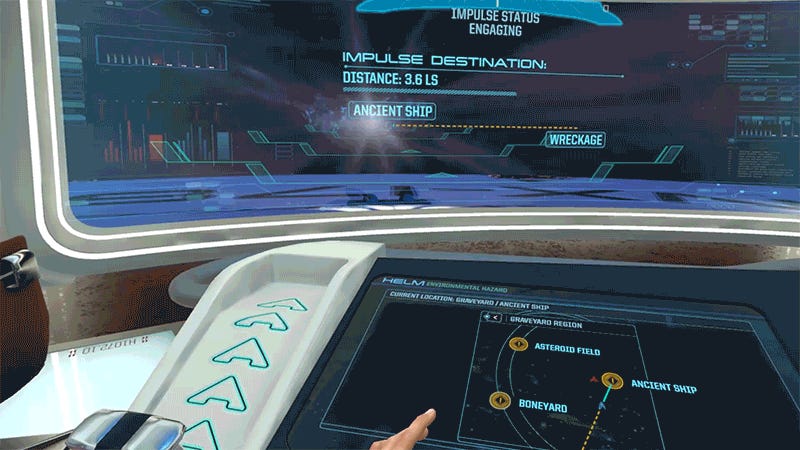 There are better Star Trek video games out there, but none that come close to delivering the immersive cooperative experience offered by Ubisoft's virtual reality-powered Star Trek: Bridge Crew. It's the closest you can get to being on the bridge of a Federation starship.

With three major virtual reality platforms currently splitting up a relatively small player base, finding folks to play multiplayer with on a single platform can be tough. Following Eve: Valkyrie's lead, Ubisoft making its major multiplayer VR releases cross-platform, starting with the Eagle Flight.

There's a window in one of the corners of Ubisoft's massive E3 booth, and through it you can see people playing the new Star Trek Bridge Crew virtual reality game.