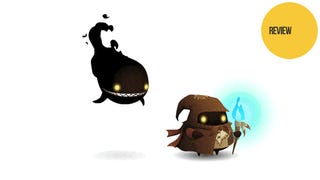 Yes, it's named after the Robert Frost poem. No, it's not clear why. The lovely new game from development studio Spry Fox is full of mysteries, most of them with gameplay consequences.
August is going to be unbearably cute when Road Not Taken comes out on the 8th of the month. Click here for more about Spry Fox's cartoony fable about life's unexpected paths and saving lost children hits PS4 and PC.
Triple Town developer Spry Fox has surprised and delighted me at every turn, from their clone-attracking mobile masterpiece to browser-based strategy game Highgrounds to the completely charming co-op of Leap Day. So when the developers tell us they are crafting a moving, personal tale of love and loss within a …
From Spry Fox, creators of the acclaimed (and cloned) Triple Town, comes a multiplayer strategy game so ingenious and accessible that you should probably just stop reading this and go play it.