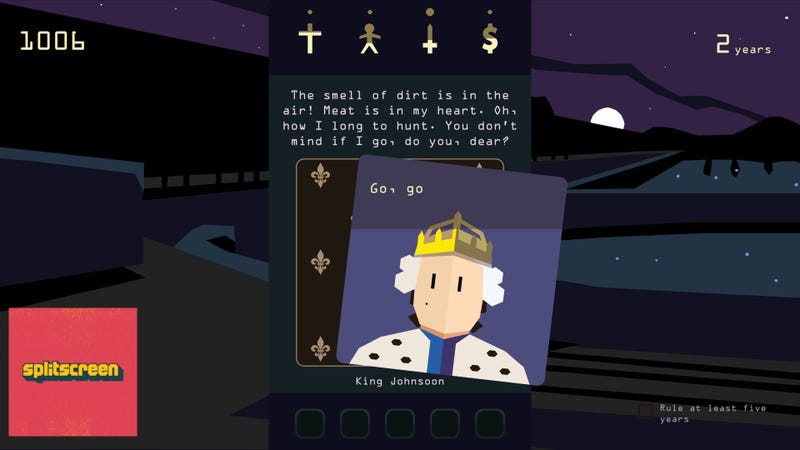 Today on Kotaku Splitscreen we're talking Monster Hunter, Nolan Bushnell, and what it's like to write video games.

In my time as queen in Reigns: Her Majesty, I was torn apart by my subjects, eaten by wolves, and burned at the stake. I had affairs with pagan women, barbarian queens from other lands, and rakish explorers of new worlds. I was coronated again and again, born anew to rule once more. You're always the queen, even if it…
Reigns is getting a follow-up this year called Reigns: Her Majesty. We liked the original Tinder-esque kingdom-ruling game a lot.