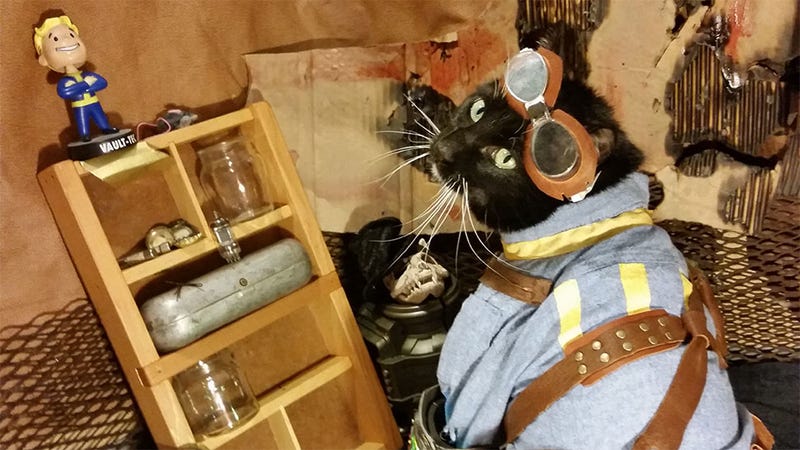 I can see how dogs like the one in Fallout 4's reveal trailer would be useful companions in the wastelands, would be useful companions in the wasteland, but let us consider a cat patient enough to be dressed up in Vault 111 gear for a cosplay shoot.
The guys over at the indie gaming collective Babycastles have just announced that they are seeking donations for a permanent gallery space in New York City. We have covered some of their events before, including a game of Pac-Man projected on an entire room. For more, visit their site.
In case you just hopped on the MMO bandwagon with the release of Star Wars: The Old Republic, it's not a massively multiplayer party until the anthropomorphic animals arrive. The original EverQuest had the Vah Shir, World of Warcraft has Worgen and now Pandas, and The Old Republic has the Cathar, a race of…
A brand new download quest has appeared for Monster Hunter Freedom Unite, perfect for both those who love cats to death and those who just beat them to death.