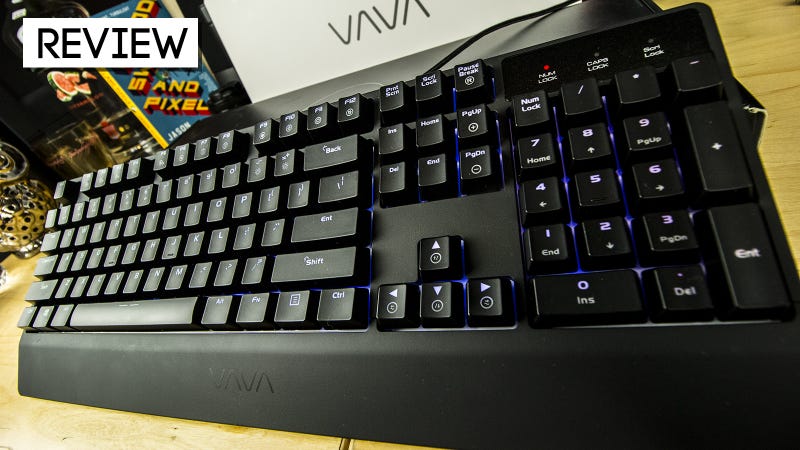 There are a lot of big-name peripheral manufacturers making mechanical keyboards, but a search for the term "mechanical keyboard" on Amazon yields a ton of keyboards from companies you've probably never heard of. Like Vava, makers of the relatively good $80 no-name mechanical I've been typing on for the past week.

A nice set of matching keycaps can be expensive, but who needs matching? The ACR60 I assembled this weekend looks lovely in mismatched "unicorn vomit," courtesy of grab bags purchased from users on Reddit's MechMarket. Plus it's got a super X%&#! "Beer Break" key.
Many of today's mechanical "gaming" keyboards are innocuous devices that are just at home in an office as they are a game room. Corsair's K95 RGB Platinum is not one of those. It's a brushed aluminium boat of a keyboard with dedicated macro keys, a silver volume wheel and extra RGB lighting, just in case.