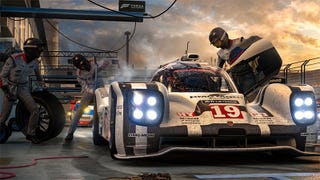 Following negative player feedback, Turn 10 Studios plans to make Forza Motorsport 7's VIP program a great deal again. An update is in the works that will replace five-time use double credit "mod cards" with the always-on double race rewards of earlier games.
Forza Motorsport 6's $20 VIP upgrade gave players exclusive cars, special online events and, best of all, double credit earnings for races. Forza 7's $20 VIP upgrade swaps the always-on double credit bonus for five limited-use "mod cards." Boo. Update: Big changes coming in response to player feedback.

The first game designed with Microsoft's new Xbox One X in mind was shown off at the company's E3 presser today, and it's Forza Motorsport 7. Here's the debut trailer.